Announcing our $3.4M seed round
from Gradient Ventures, FundersClub, and Y Combinator
🚀
Read more →
Slack Integration
When pasting PopSQL links in Slack, we can show a beautiful preview of your query or dashboard. This also works with scheduled queries and scheduled dashboards.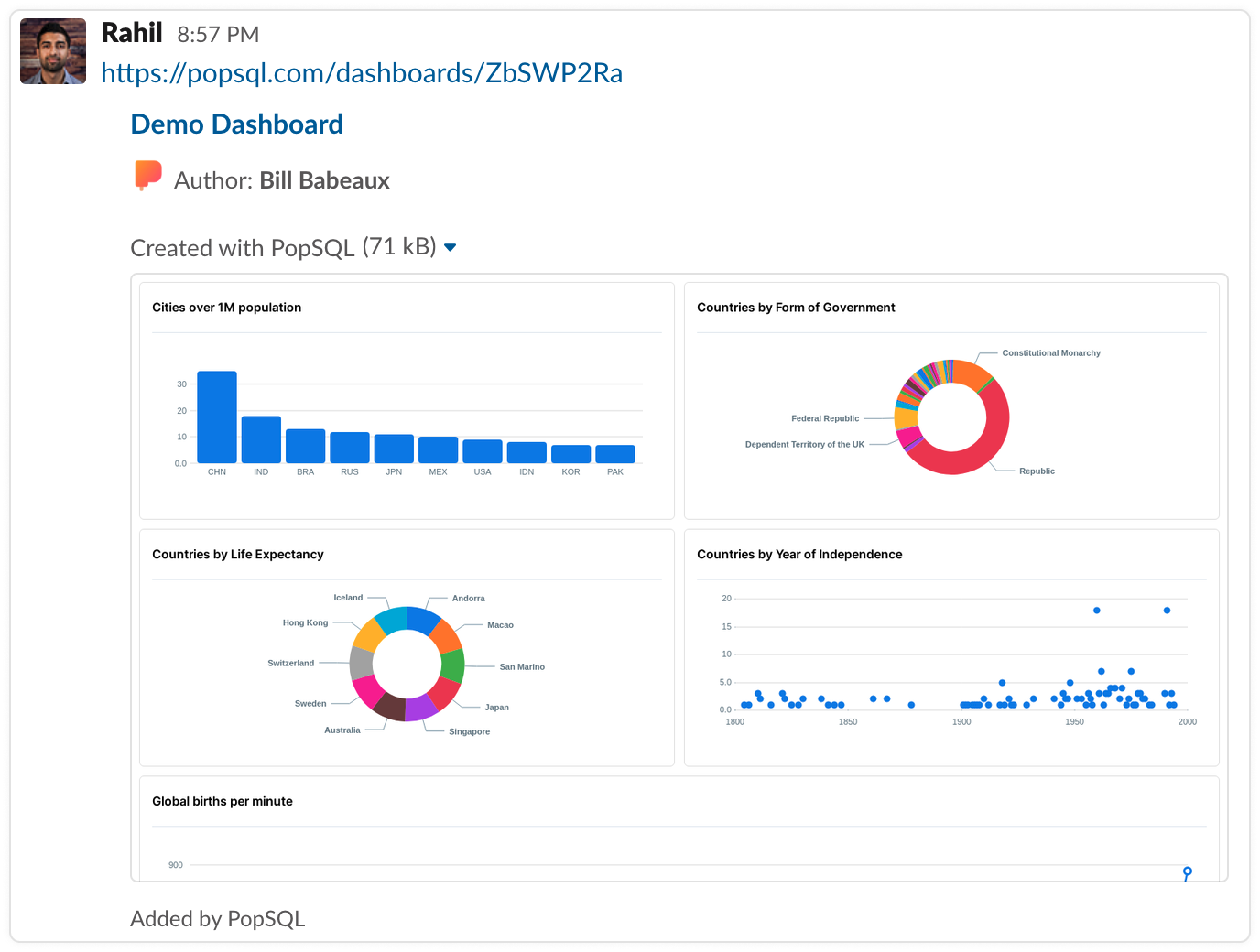 To set this up:
Visit popsql.com/account.
Look for the Settings link under your organization.
Click Add to Slack.
Ready for a modern SQL editor?