Sharing a Link to Your Query and Results
To share your query, click the blue Share button in the top right of the app.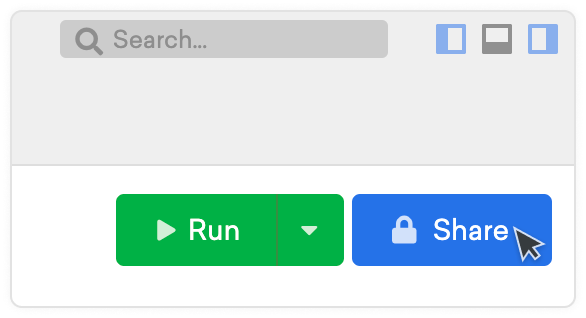 PopSQL link for an editor
If you want to share your query with a teammate that's an editor (like another analyst on your team), you'll want a PopSQL link. You can get a link to the desktop app or a link to the web app (if you have a cloud connection).
Presentation link for a viewer
If you want to share your query, results, and/or chart with a teammate for viewing purposes only (like to an executive), you'll want a presentation link. You can choose whether you want the latest results to be on the URL. By default, presentation links are only accessible to people within your organization, but you can also make it public to anyone with the link (no sign in required).
Also, you can click the "link" icon near your results. That will copy the presentation link to your clipboard for that specific run.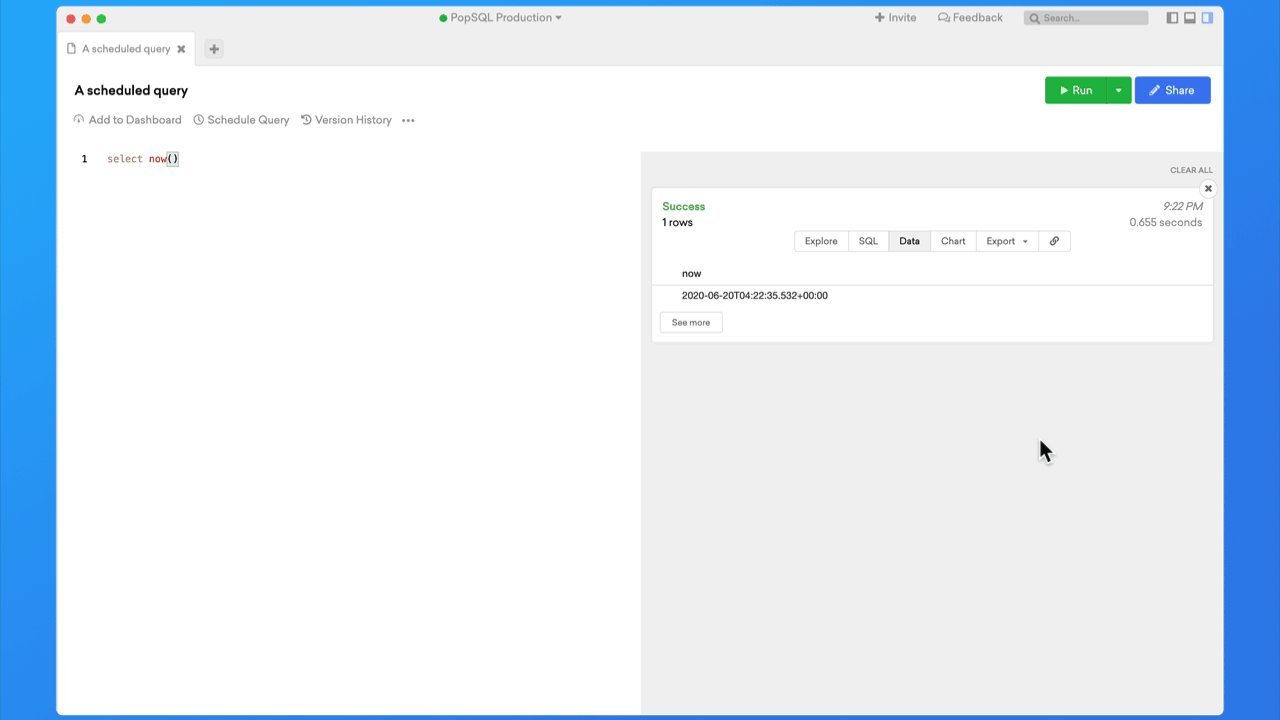 Ready for a modern SQL editor?