Collaborative SQL editor for your team
Write queries, visualize data, and share your results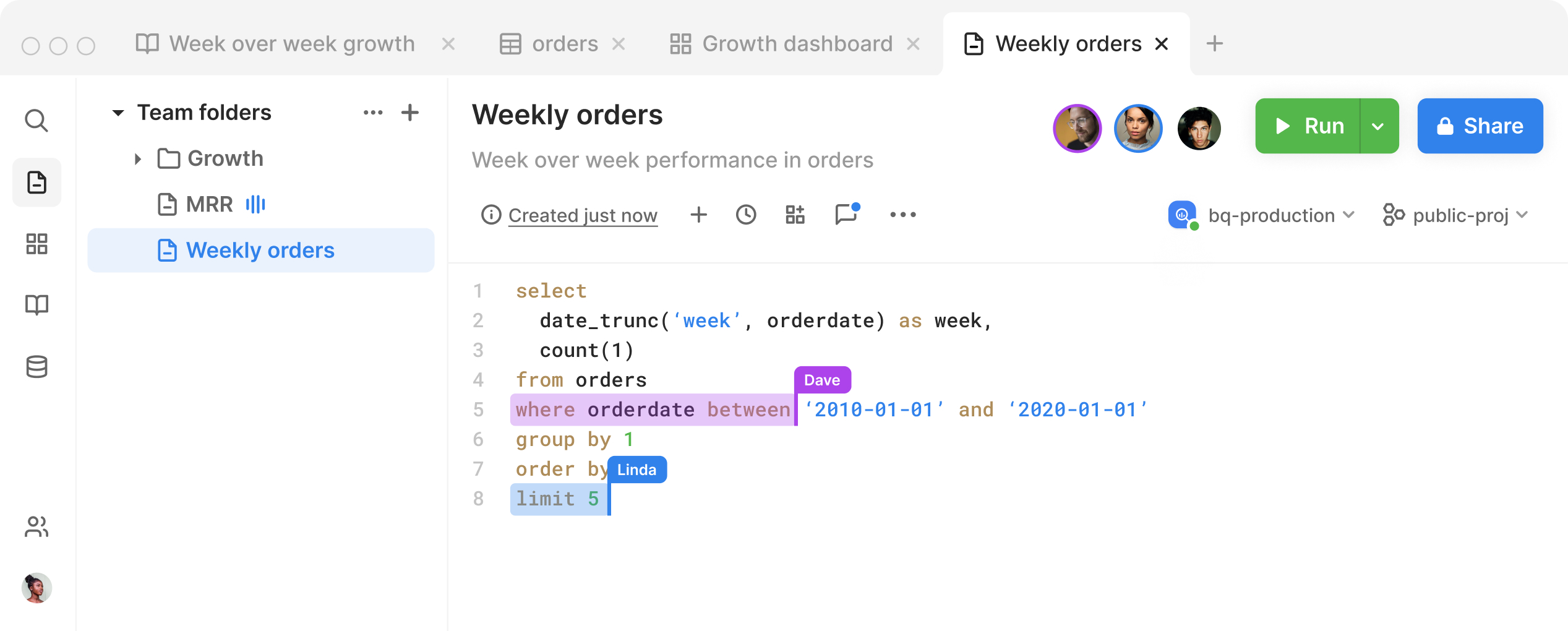 Collaborate on data with your team
Works with your favorite databases
Enterprise
Build your own data catalog
Discover data by usage
Easily find the most used tables at your company. Filter by organization, by team, by yourself, or by a specific user.
Learn more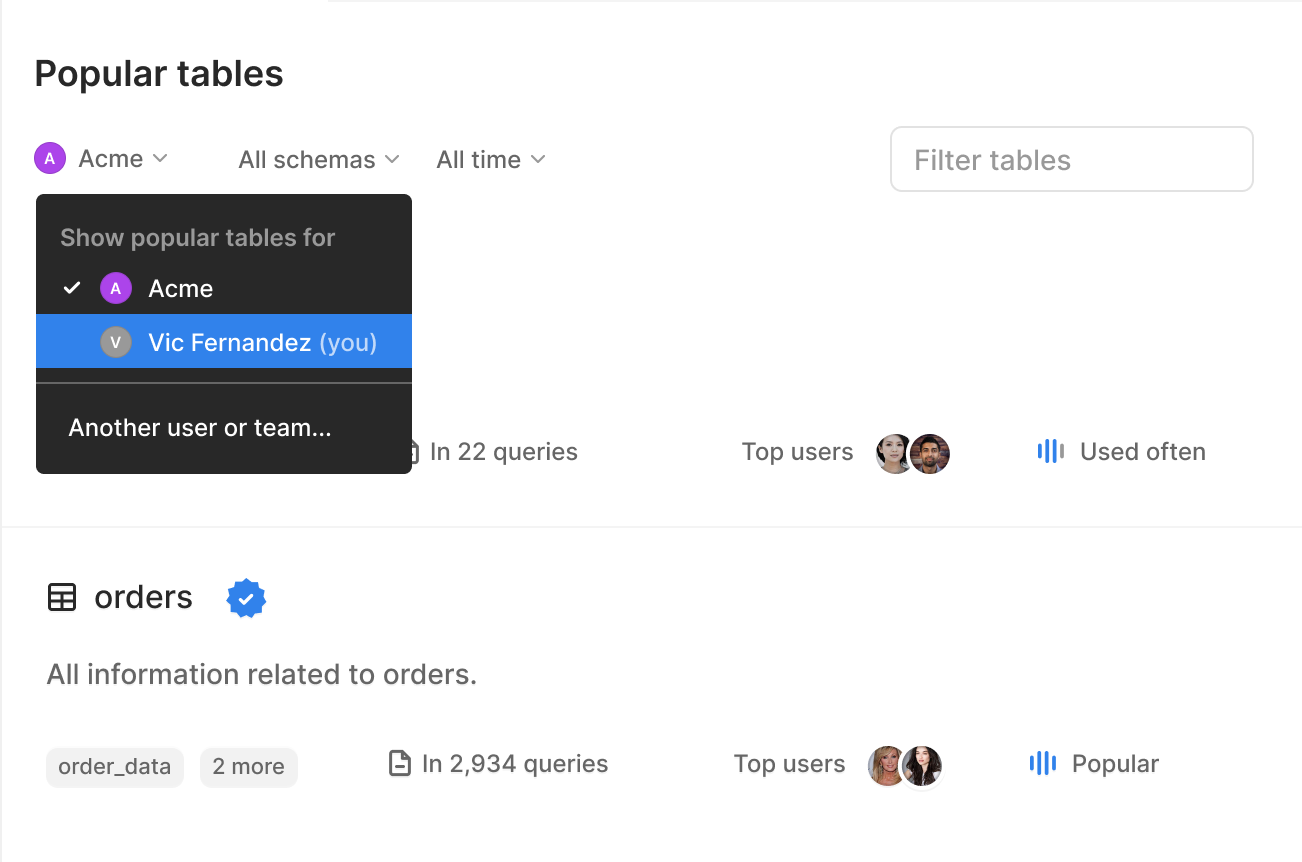 Add metadata to tables and columns
Add descriptions, tag, verify a table or column. Learn about common joins, what queries use your tables and other useful context.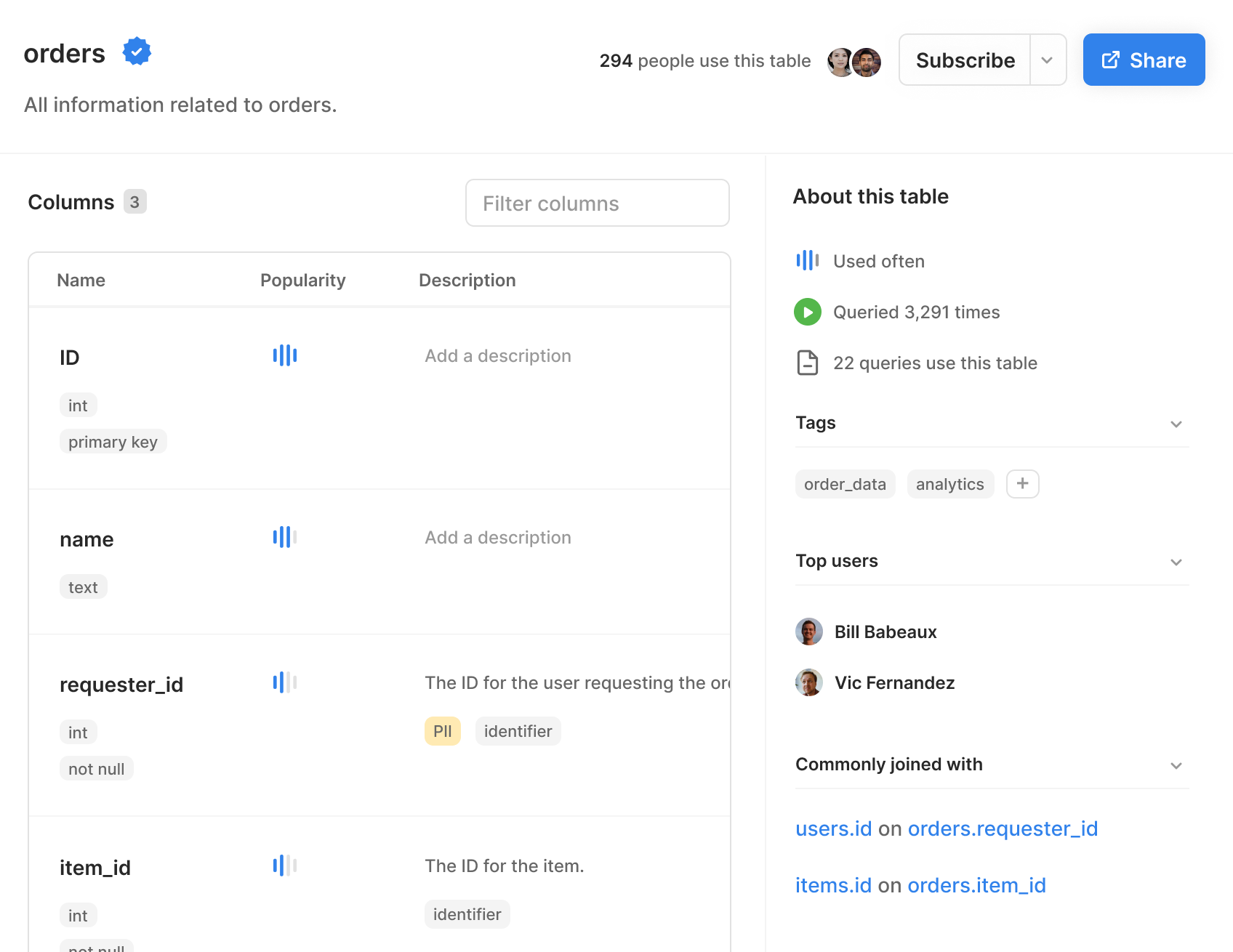 Supercharge autocomplete & search
Use your data catalog information to enrich both autocomplete and search.
Request a demo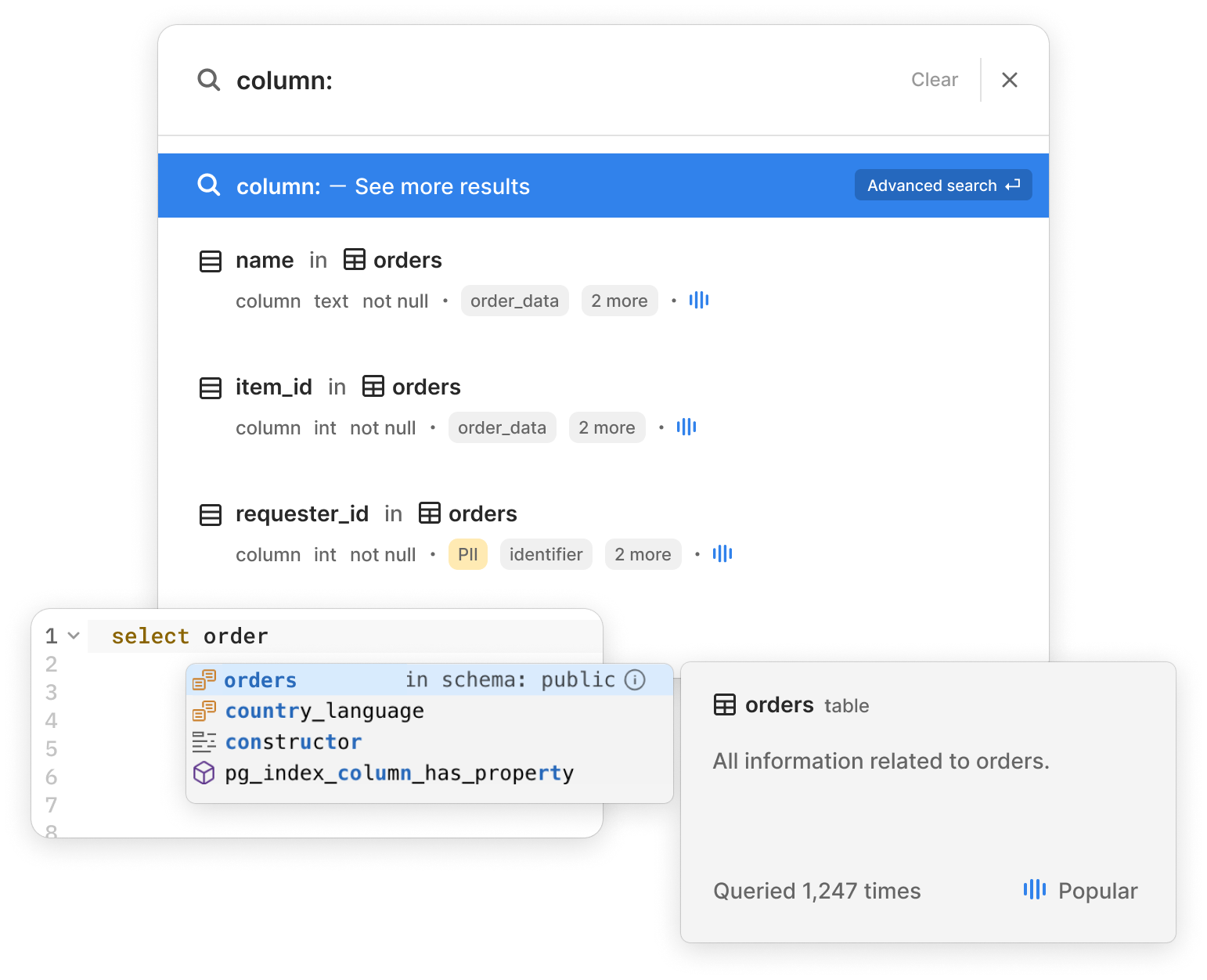 Easily share insights
Why customers love us
"PopSQL's collaboration features have been game-changing and have really helped our non-technical users get comfortable with SQL and answer their own questions."
Modern SQL editor
Visualize your data
Create charts right in PopSQL. No need to switch to Excel.
Learn more
"Looker has a lot of predefined functions, but PopSQL gives me more flexibility for writing SQL and visualizing it straight away".
Peter Du
Data Analyst, Drop
Never lose your work
PopSQL tracks changes so you can revert to any point in time in case you make a mistake.
Learn more
Schedule recurring queries
Set up alerts on important events, or schedule reports to refresh on a recurring basis.
Learn more
Get the whole team writing SQL
Ready for a modern SQL editor?