CSV Links and Google Sheets Export
by

PopSQL Team
December 9th, 2021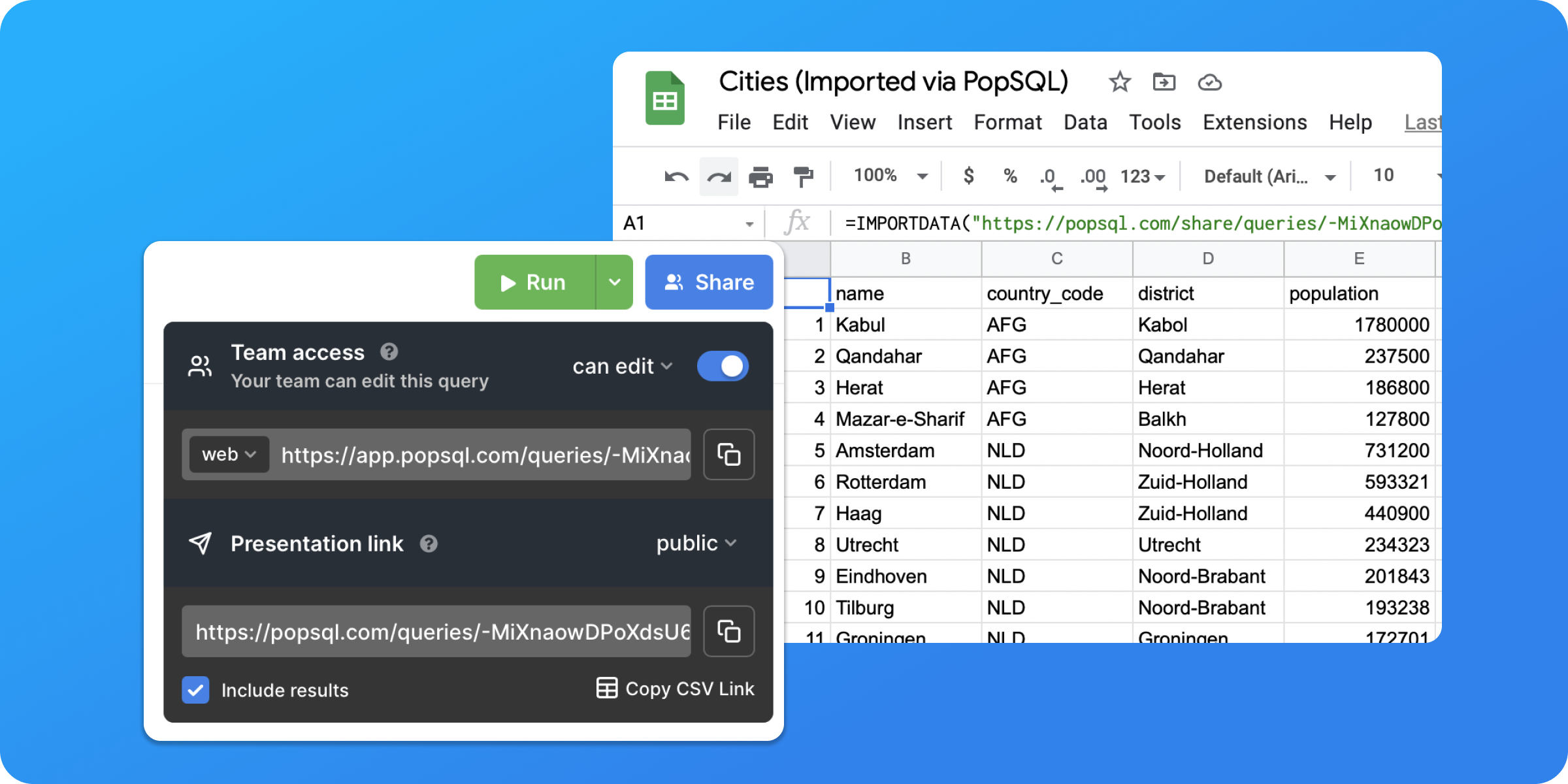 Importing your query results data into spreadsheets can be a tedious process that involves a lot of manual upkeep and file management. PopSQL's new CSV links allow enterprise customers to pull data directly from PopSQL into their spreadsheet programs like Google Sheets.
Using the Google Sheets IMPORTDATA function and a query's CSV link, Sheets will fetch your query results, import them into the spreadsheet, and refresh the results up to every hour. If you reference the imported results in formulas and charts, they will also update automatically as the results are refreshed. For more instructions on using this feature with Google Sheets, check out our docs on CSV links.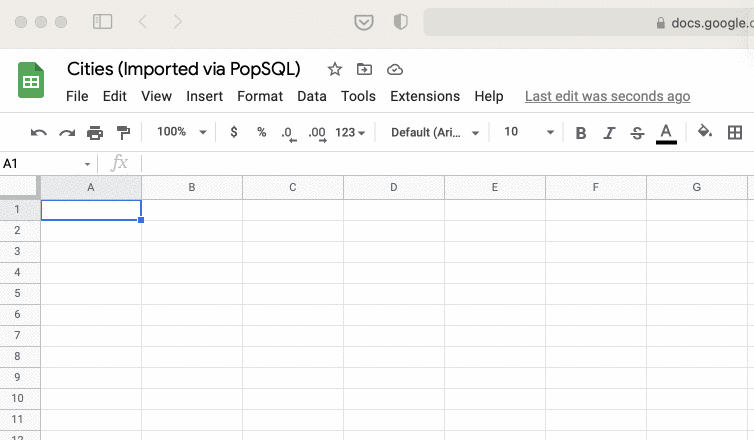 Ready for a modern SQL editor?