Granular Permissions for Connections
by

PopSQL Team
June 29th, 2021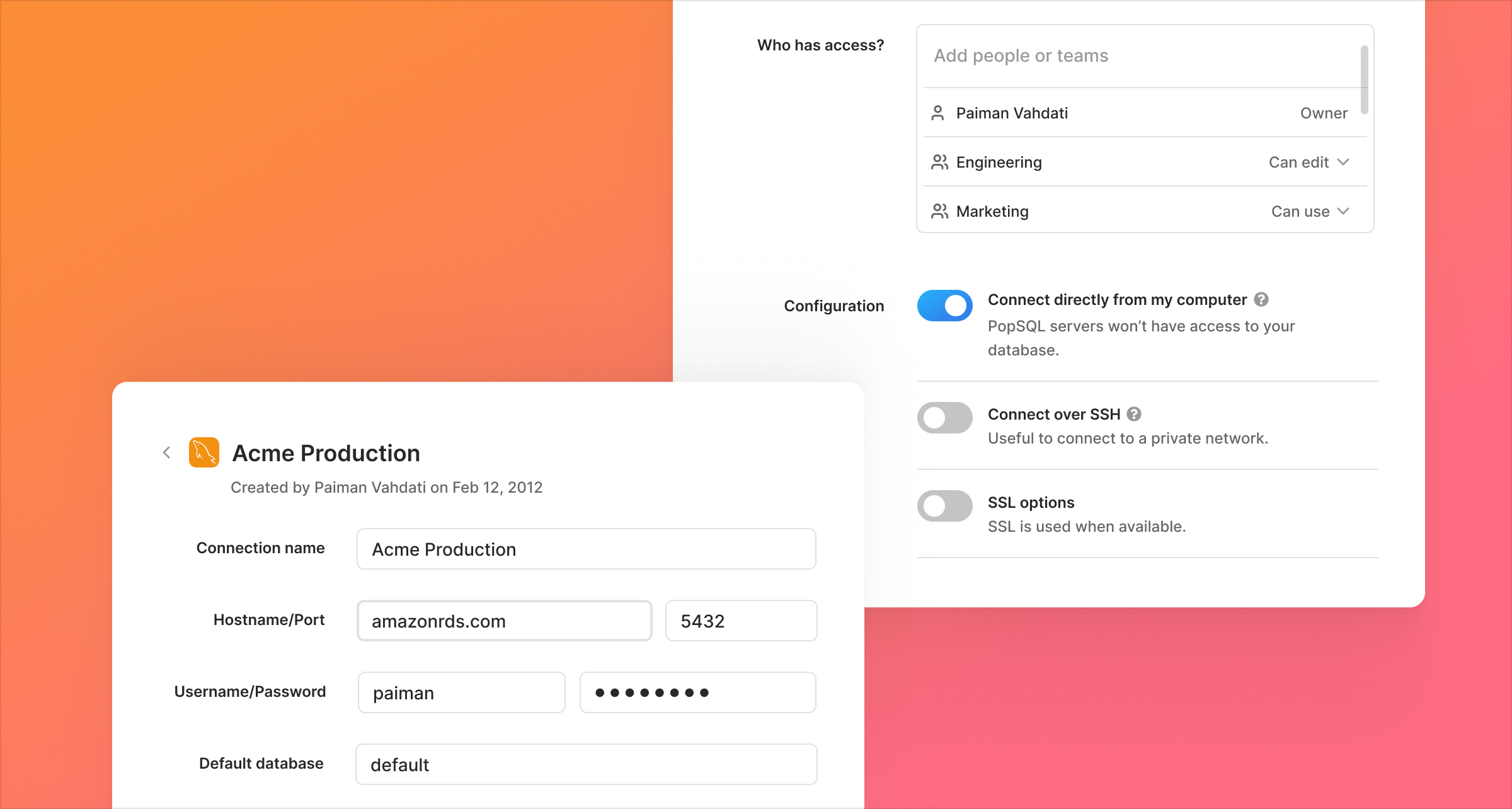 Currently when you share a connection, you only have the option to make it private to you, or shared with your whole organization.
Now our enterprise customers can specify exactly which people or teams can access a connection, rather than the whole organization. For example, Marketing can access Data Warehouse, and Engineering can access Data Warehouse and Production Replica.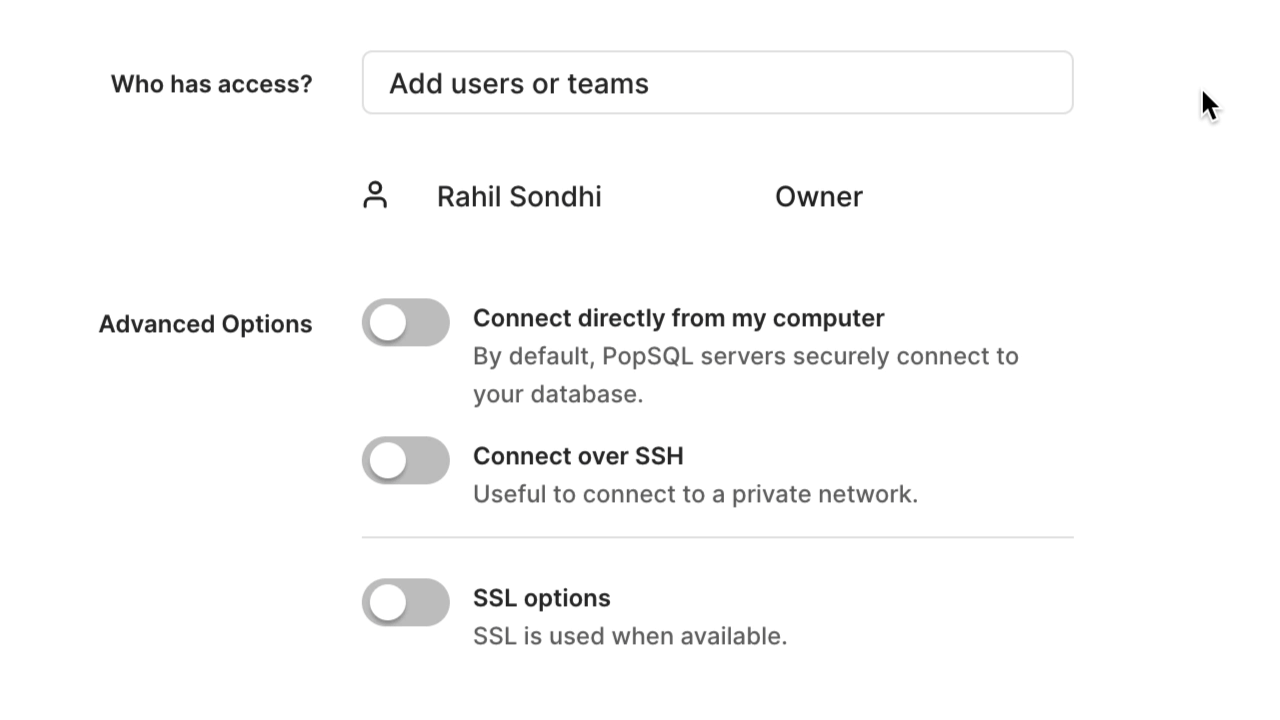 Other recent improvements related to connections:
We overhauled the UI for connections
You can create cloud connections that are private to you
Ready for a modern SQL editor?