Granular Permissions for Dashboards
by

PopSQL Team
May 24th, 2021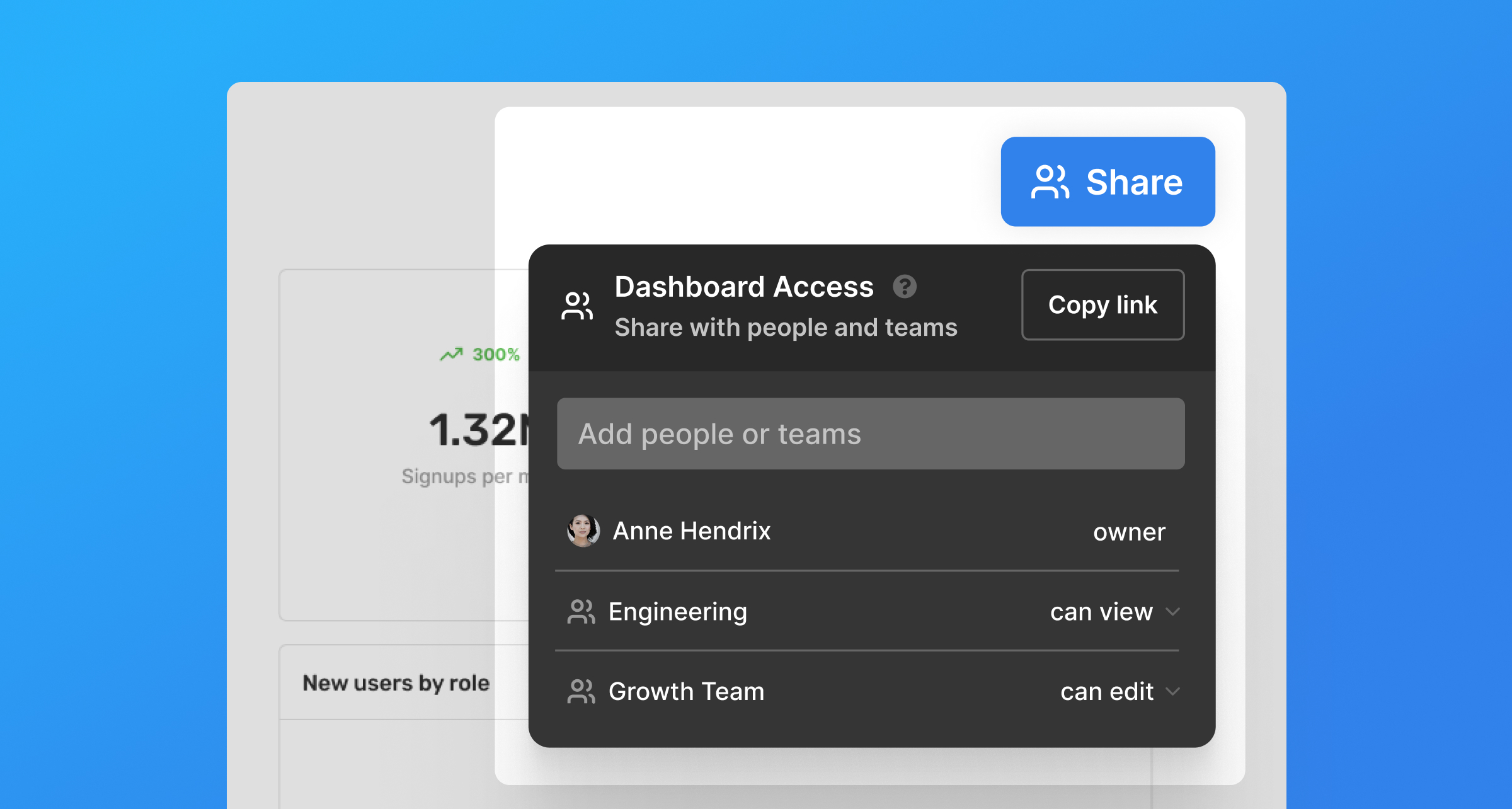 We recently added more control over how you share PopSQL dashboards. Bigger teams now have more granularity over who can edit or see their dashboards, making it easier to work together.
You can now search for one of your teams and give it edit or view access, or just choose a specific person within your company to share your dashboard with. See our docs for the full information.
This feature is now available for our Enterprise customers, feel free to contact us if you want to enable this for your team.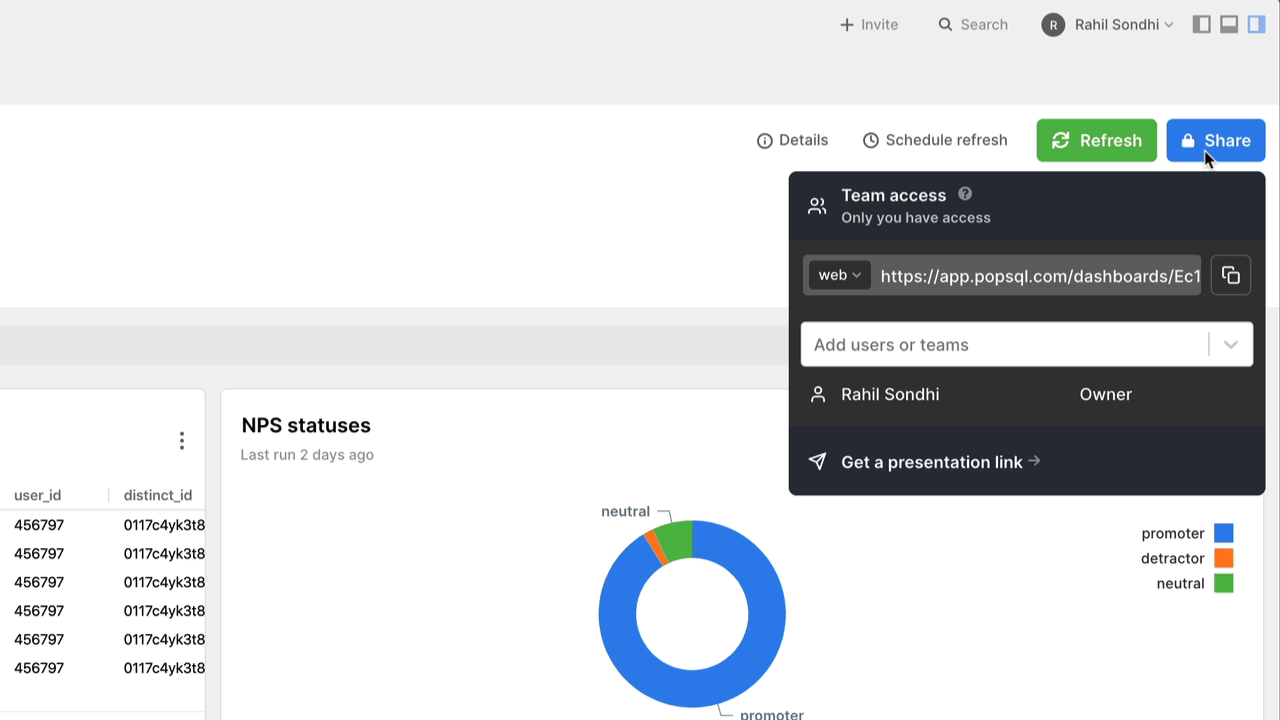 Ready for a modern SQL editor?