Scheduled Queries
by

PopSQL Team
January 27th, 2020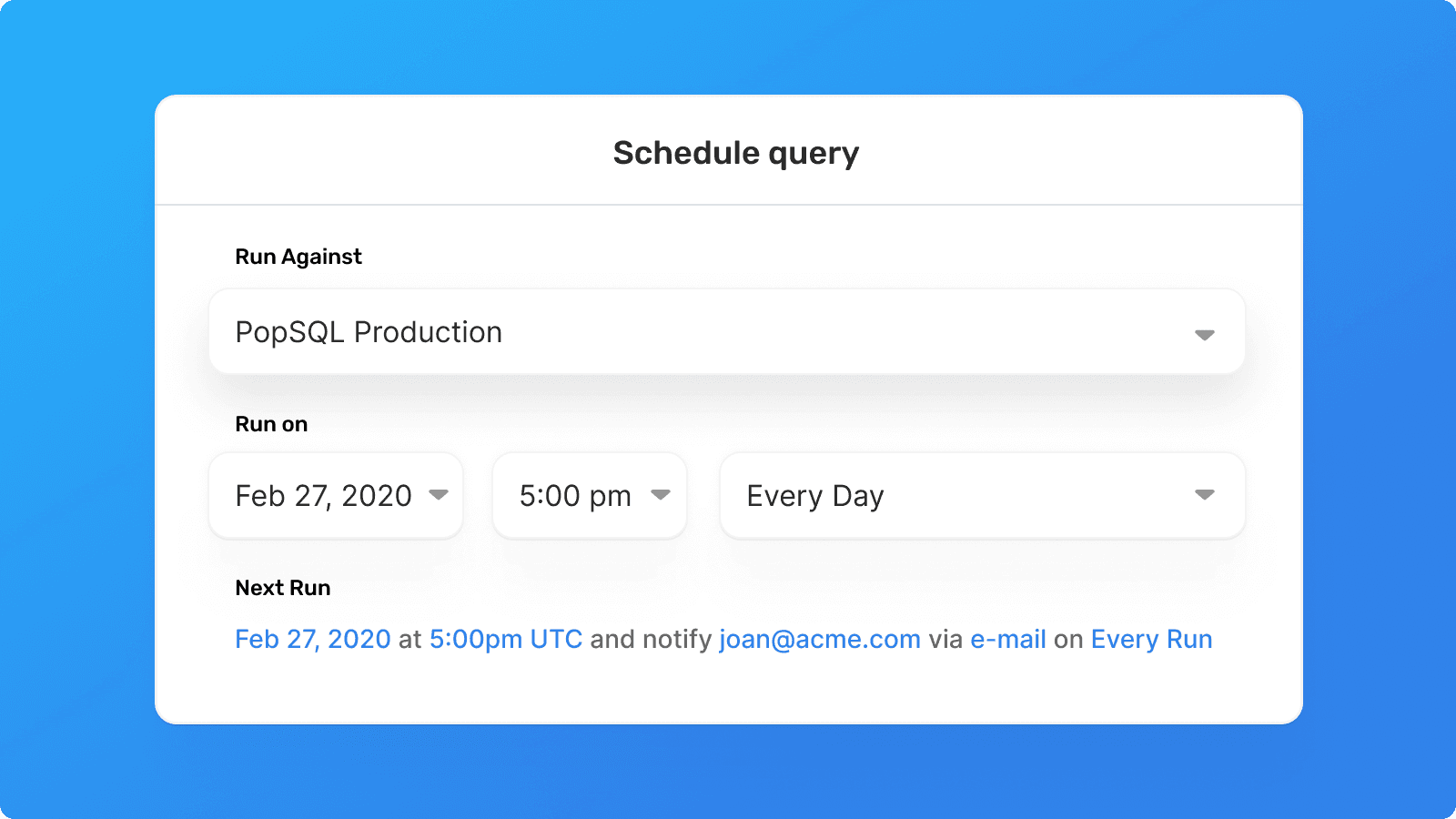 PopSQL now saves you time, even when you don't have PopSQL open.
With scheduled queries, PopSQL can alert you on important events (think new orders over a certain size, or no new data in the past day). You can also schedule your queries to run at a specific point in time, or on a recurring basis like every hour, day, or week. No more updating queries fifteen minutes before the next meeting; let PopSQL do it for you.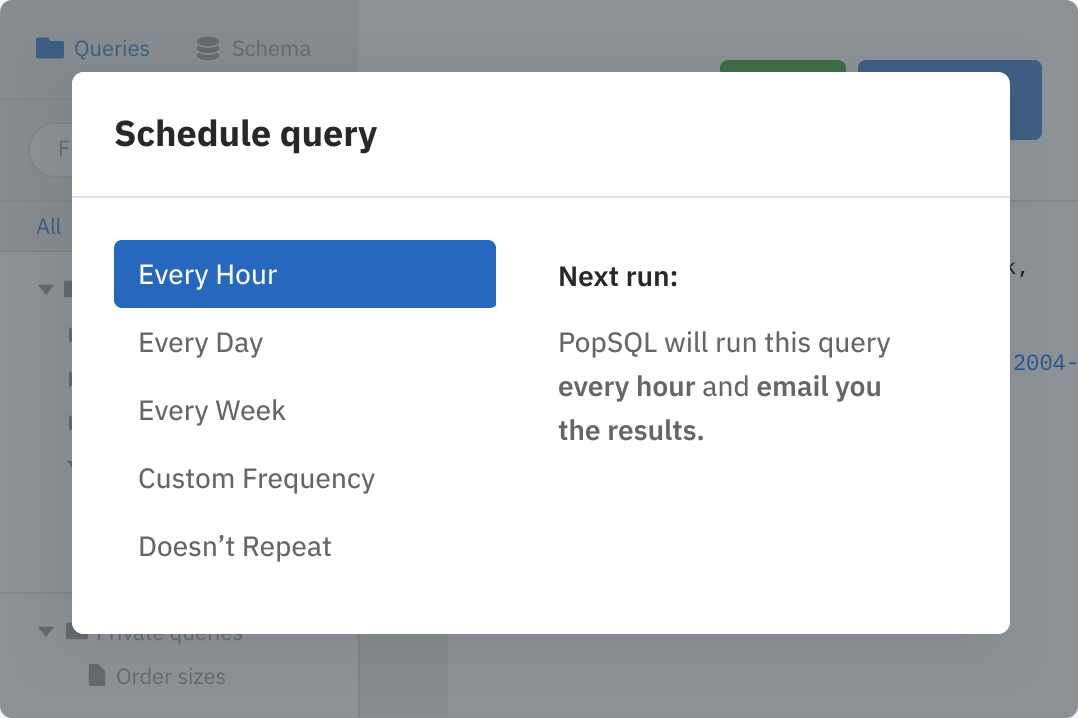 This feature is available now for Premium Team users. Please see our docs on how to schedule queries for full information - enjoy!
Ready for a modern SQL editor?