Search
by

PopSQL Team
July 23rd, 2018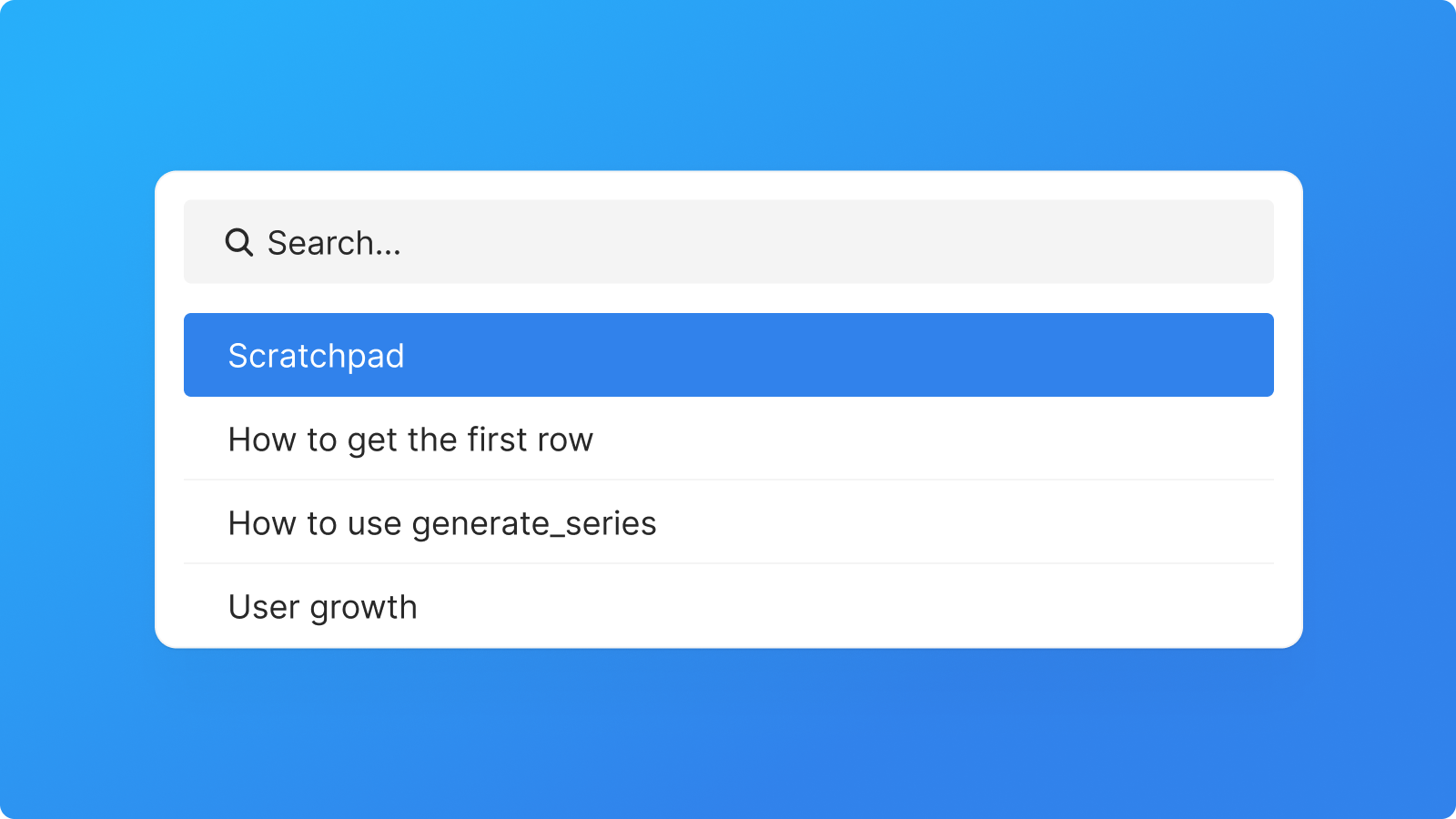 Has anyone written a query on retention? Does anyone use this table or column? How do you use that function again? These are all questions you can answer using PopSQL's improved search capability, now available for Premium Team subscribers.
You'll find a new search box in the top right of the app: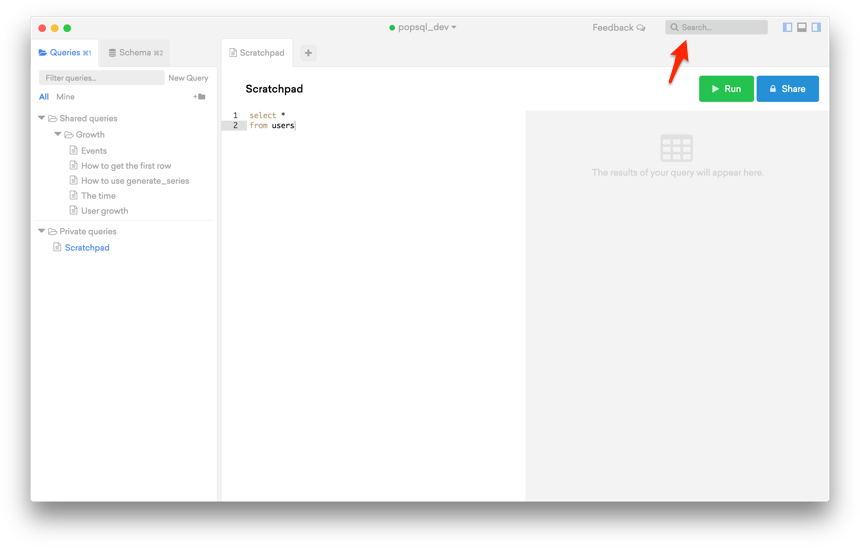 Clicking the search box will open the search popup. You can also press Cmd+T for faster access. When the search popup opens, we'll show you recently opened queries so you can jump back somewhere if you need to. When you start typing, we'll instantly search queries by name. You can use your mouse or arrows keys to quickly navigate to a result.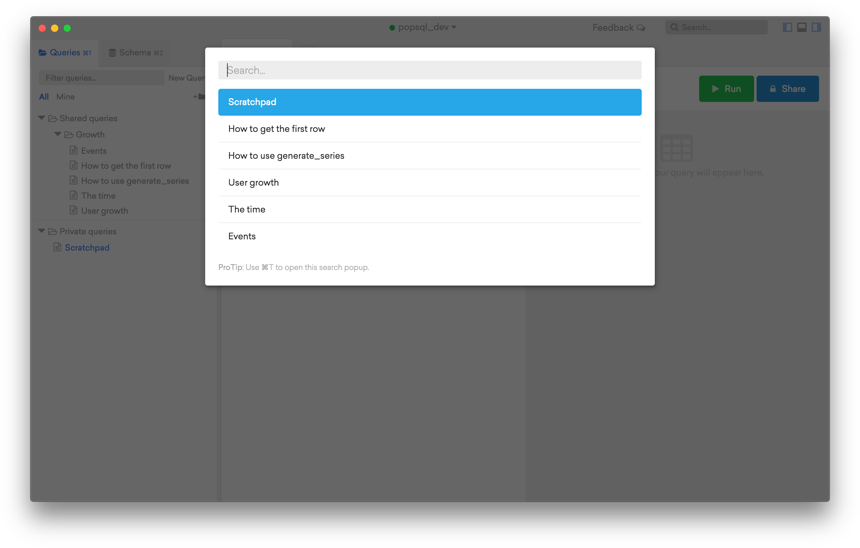 For Premium Team subscribers, we'll also perform a deeper search to find queries that have matching content. This is where you can see if anyone is using that table or column, or how to use that confusing function, or search by a comment you know you wrote last week.
We hope these new search capabilities help you get your data faster!
Ready for a modern SQL editor?