Announcing our $3.4M seed round
from Gradient Ventures, FundersClub, and Y Combinator
🚀
Read more →
Advanced, shareable charts
Visualize your data exactly as you like. Then share your chart, the SQL, and the data in just a click.
Read the docs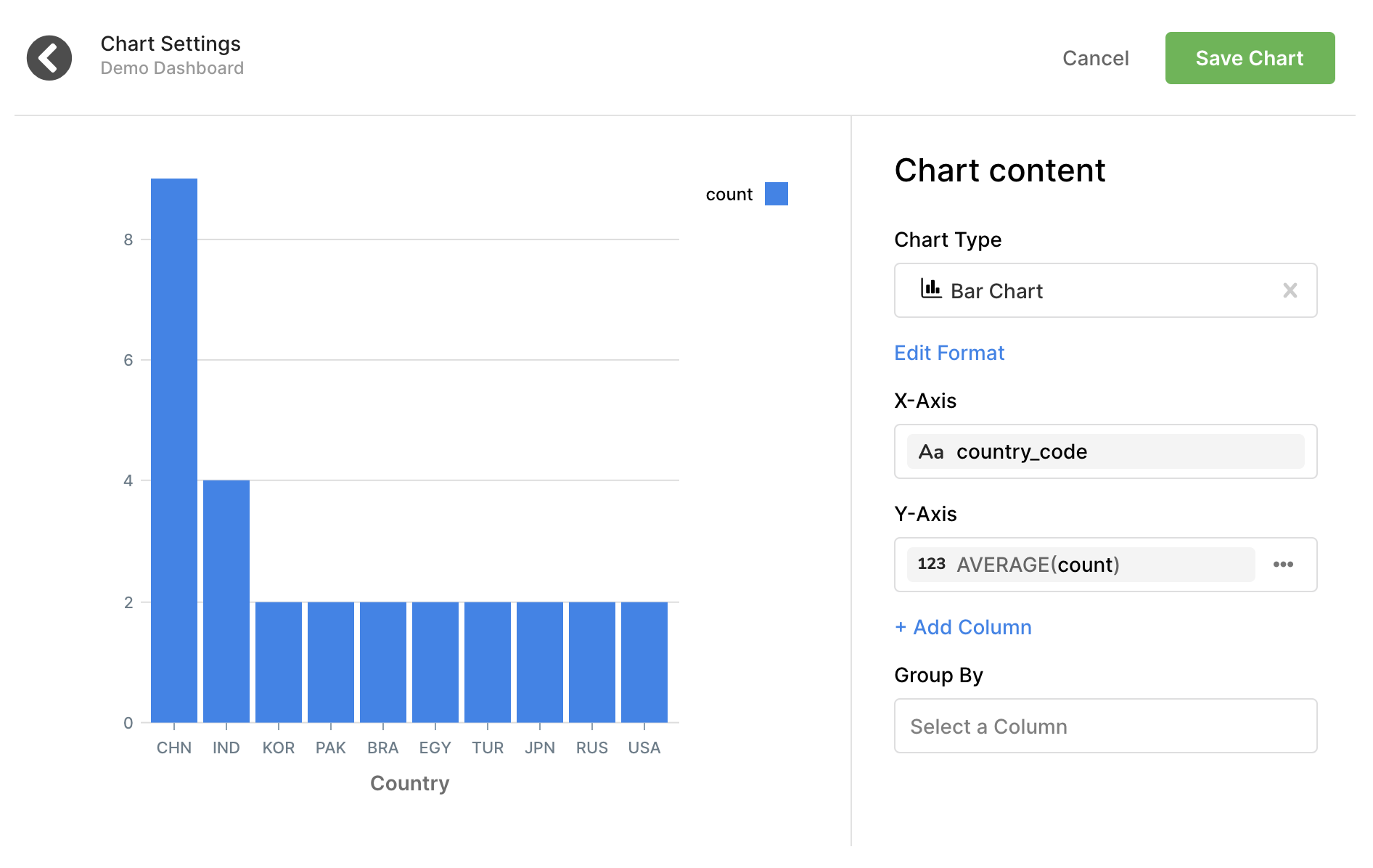 Automatic charts
PopSQL saves you time by generating the best chart to fit your data.
Robust chart library
Many chart types to choose from: bar, line, area, pie, big number, scatter, bubble.
Full customization
Customize your charts the way you like. Choose labels, legends, groupings, aggregations, etc.
Why customers love it
"PopSQL keeps the query close to the chart. It's difficult for people to ask bad questions and generate false charts."