June 2020 Update
PopSQL Team
June 21st, 2020
Lots of new features and improvements to announce in PopSQL this month! 🎉
Public dashboards
Now you can make your dashboards public so people don't have to sign in to view your dashboard.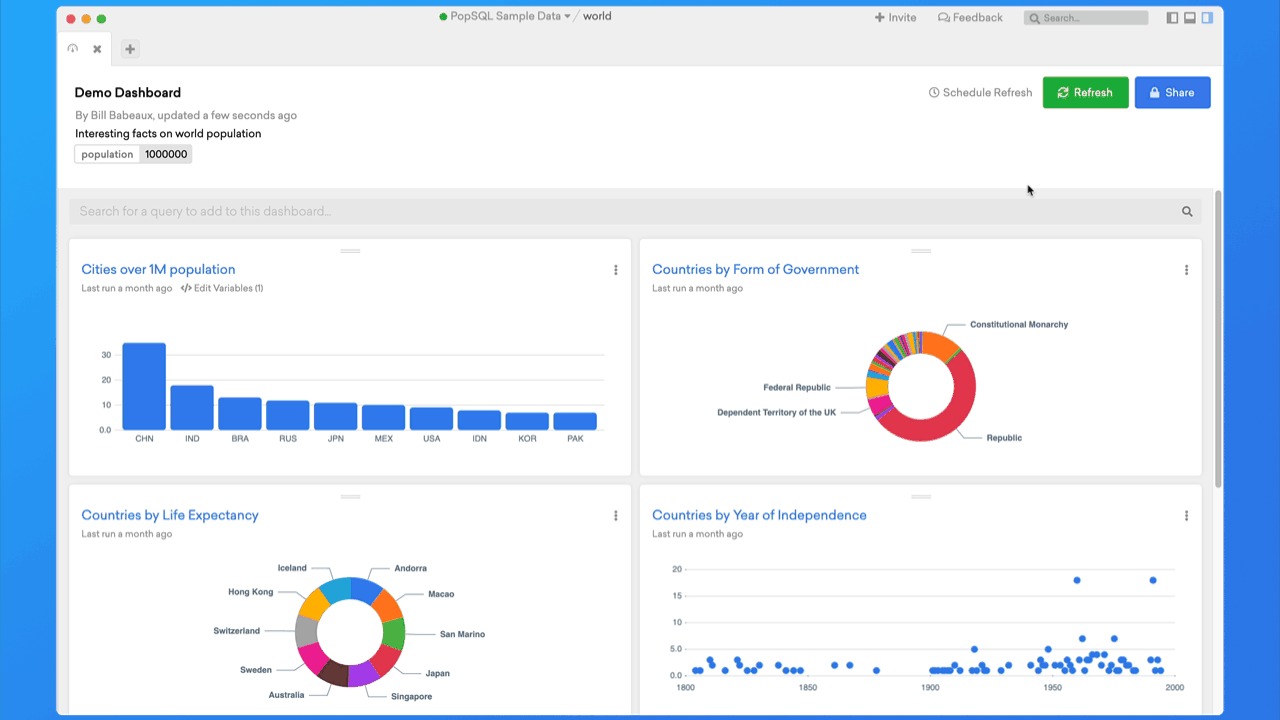 Scheduled dashboards
Now you can schedule dashboards to refresh at a set interval. Perfect for having fresh metrics every morning when your day starts.

Slack notifications for scheduled queries and dashboards
When your scheduled query or scheduled dashboard completes, PopSQL can now send a Slack message with a beautiful preview. Visit our Slack docs to connect Slack with PopSQL.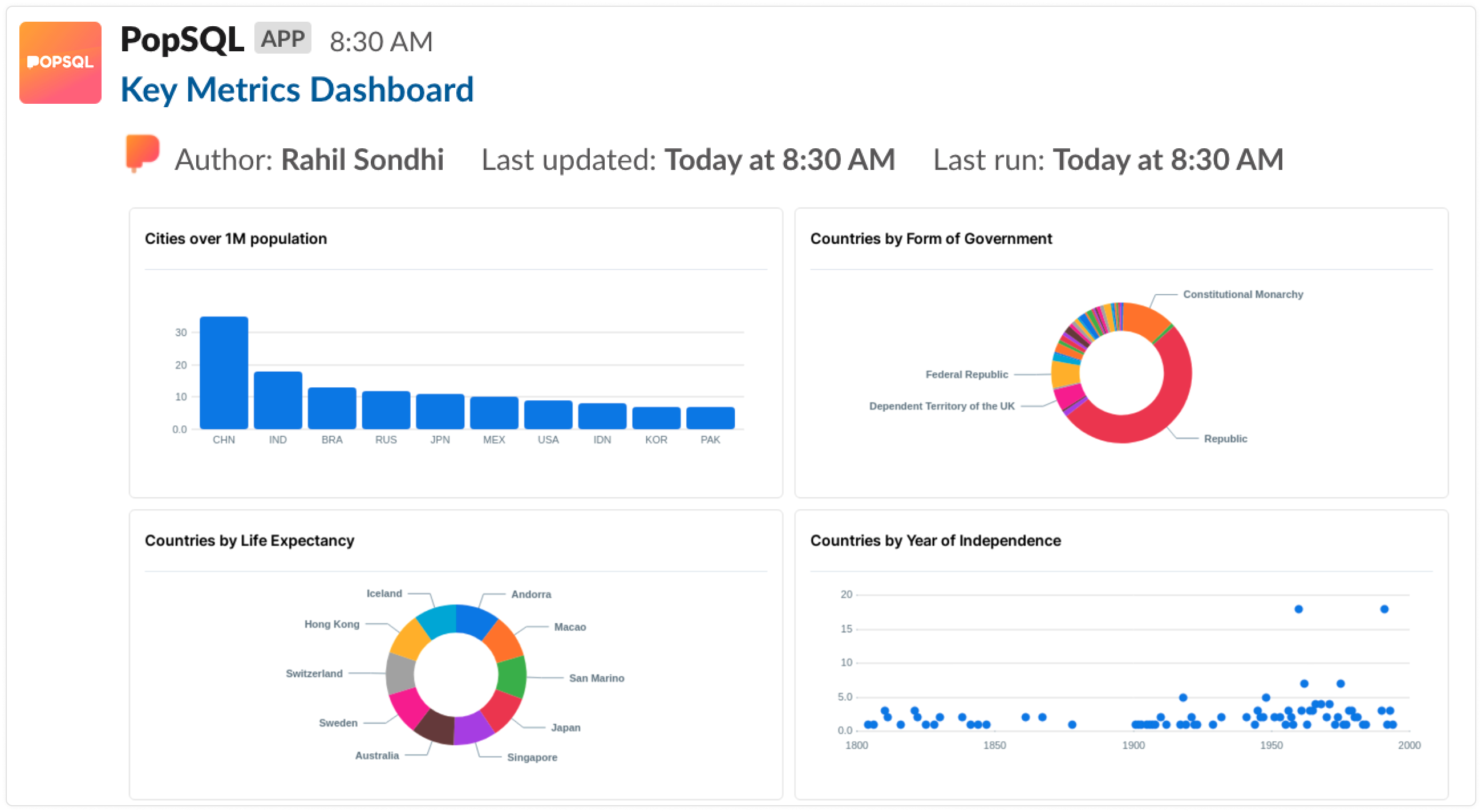 Share a link to a specific run
Previously, presentation links would show the latest run of your query. Now, if you click the "link" icon on a run, the URL will be specific to that run. So when you share the link with someone, they'll see the exact same results you see.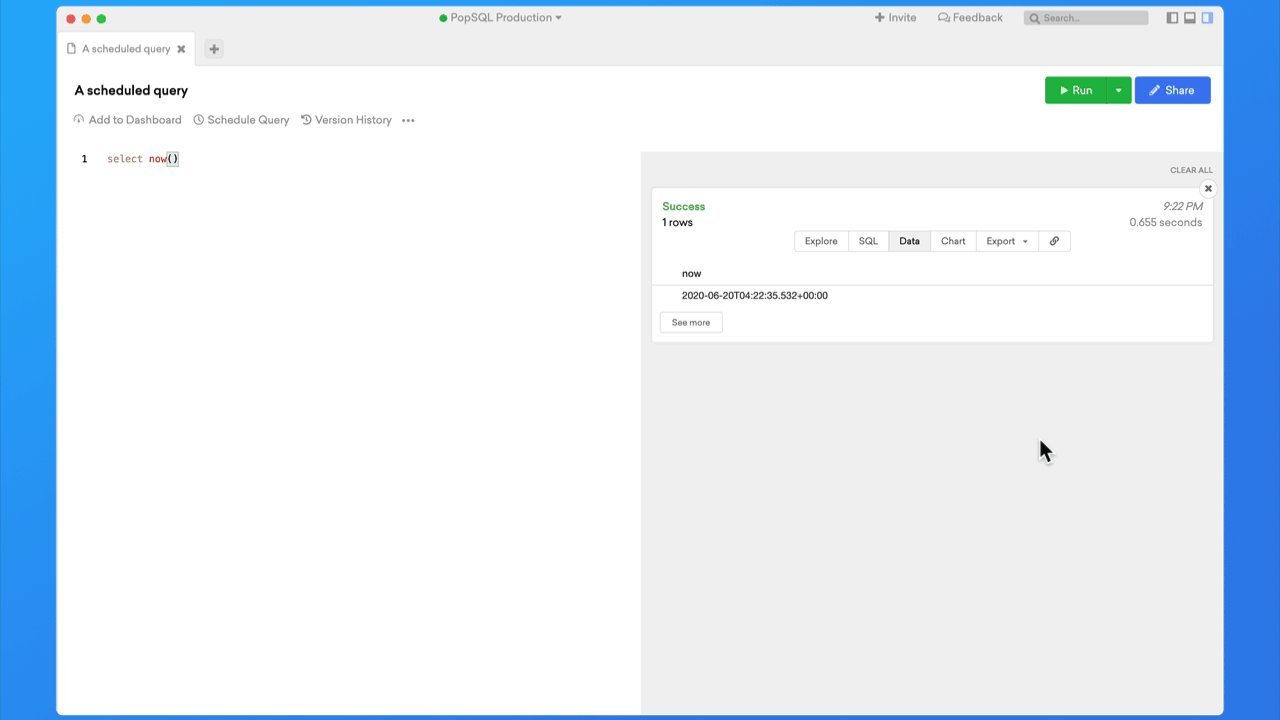 Expand rows for better readability
When you hover a row, click the arrow icon to expand the row so you can easily read the row.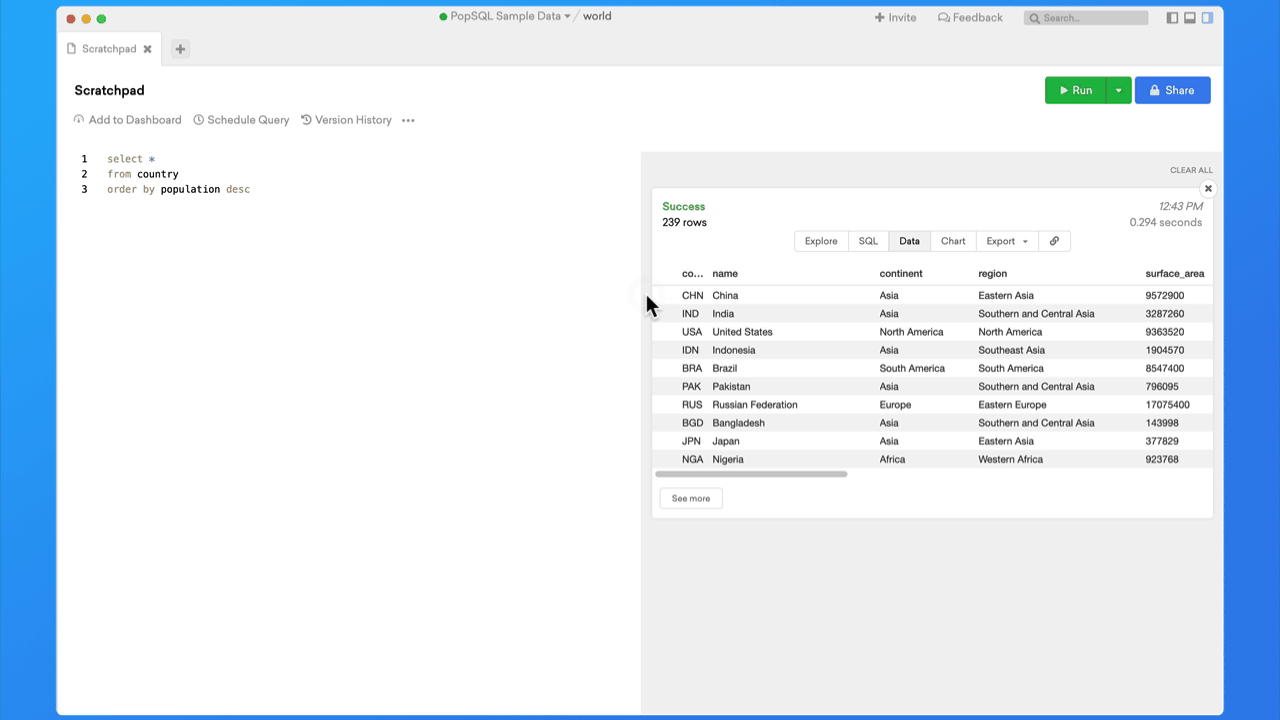 Ready for a modern SQL editor?