Presentation Link Improvements
by

Rahil Sondhi
February 4th, 2021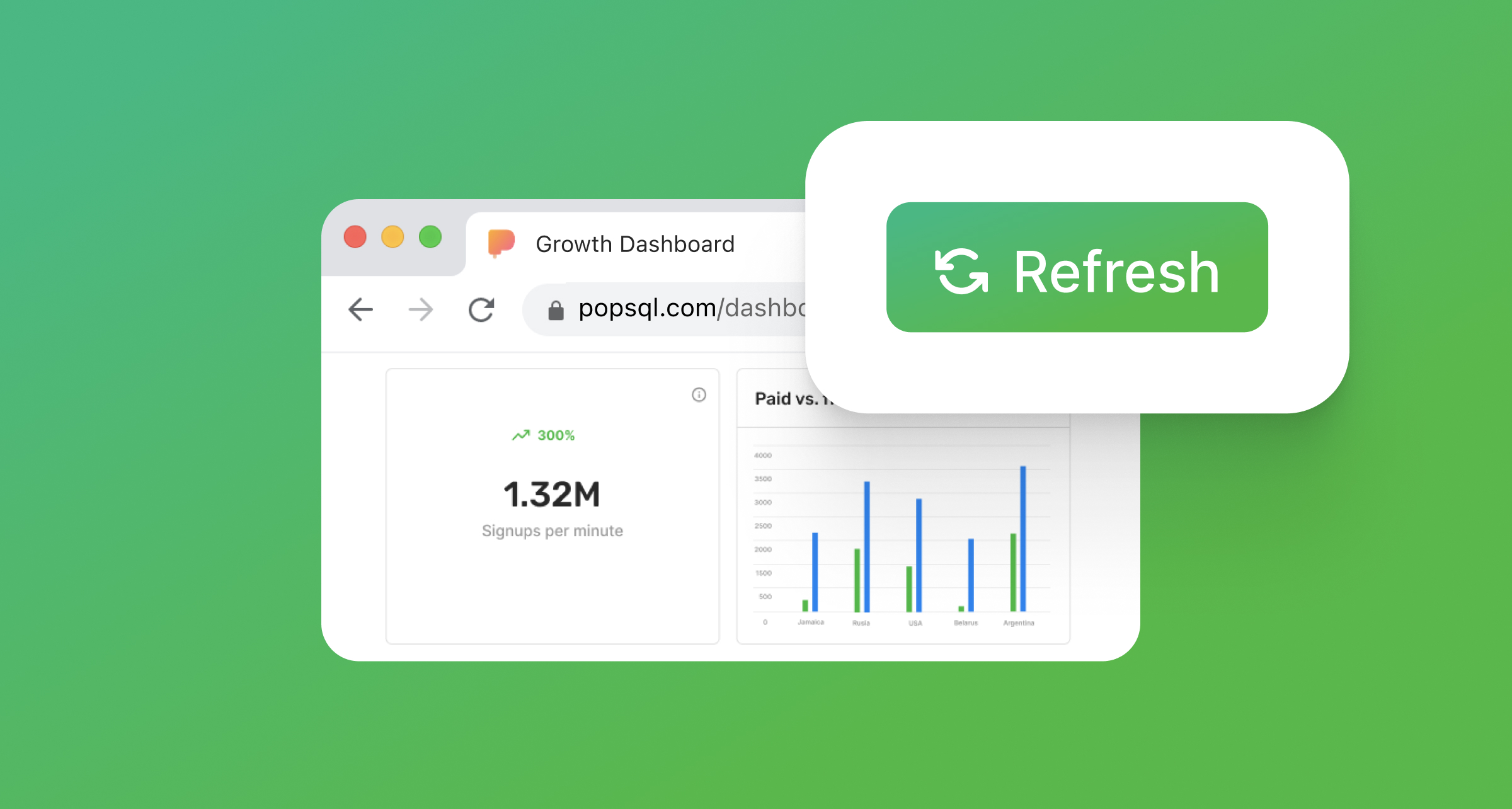 Now when you share a presentation link, your stakeholders can refresh the data right from their browser, without needing to hop into the PopSQL editor. Your stakeholders can also edit query variables such as date ranges or customer IDs.
This works for queries and dashboards.
Here's a video demo for queries:
And a video demo for dashboards:
For full info, check out our docs on sharing a query/results, and dashboards.
Ready for a modern SQL editor?